How can the new generation of technological solutions respond to HR challenges?
In this new era of Artificial Intelligence (AI) and Automation that promises to revolutionise the working model of the future and change the paradigms of society and the economy, companies actually have different stages of technological adoption also according to their sector of activity and context.
This new model focuses on the employee, on flexible work, on the modernisation of interaction tools, in full alignment with the organisational culture. The adoption of new practices, skills and mechanisms such as chatbots, gamification, analytics or automation (RPA) enhance the experience of employees who have a permanent need to feel connected.
For companies, digital transformation implies an adequate management of change, the reorganisation of processes, new management practices and innovative work methodologies. On the other hand, through a structured and updated data model, the HR Department has the opportunity to access indicators in order to analyse trends, behaviours, deviations and decision support, allowing it to anticipate policies and implement corrective measures.
A very hierarchical organisation of tasks and functions limits proactivity, flexibility and innovation speed. Companies need greater agility in their operation and more assertive and interactive communication. The 'any time, anywhere, any device' (ATAWAD) concept assumes that employees have the freedom to be able to connect, accessing information and participating in corporate processes without restrictions.
The relationship with work and the company changes and the engagement conditions are transformed. Employees, especially millennials, seek an organisation with greater transparency in information, freedom in interactions, acknowledgement and personal development, quality of life and meaning at work. In turn, the company expects a commitment in line with business objectives while, at the same time, boosting productivity and competitiveness.
Softinsa's partnership with Sopra HR Software aims to help HR departments by inspiring organisational change in companies, in order to foster open collaboration and continuous learning cultures. Another objective is to drive transformation to attract and retain a diversified and highly qualified workforce, which follows the evolution of business models.
Softinsa, together with Sopra HR Software, offers a wide portfolio of specialised HR management solutions, covering areas such as Administrative Management, Payroll Processing and Talent Management. These solutions, designed for both medium-sized and large companies, allow them to support mobility, optimise user experience, obtain critical insights for decision making and encourage collaboration and agility.
Through an extensive international experience, following the best practices within the HR processes context and a constant commitment to innovation, we go hand in hand with our customers to ensure a successful response to challenges in Human Resources management.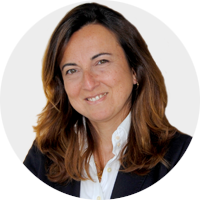 By Cristina Freitas, Human Capital Solutions Manager at Softinsa