Talking to Trivalor Group- The Digital Transformation of the purchasing department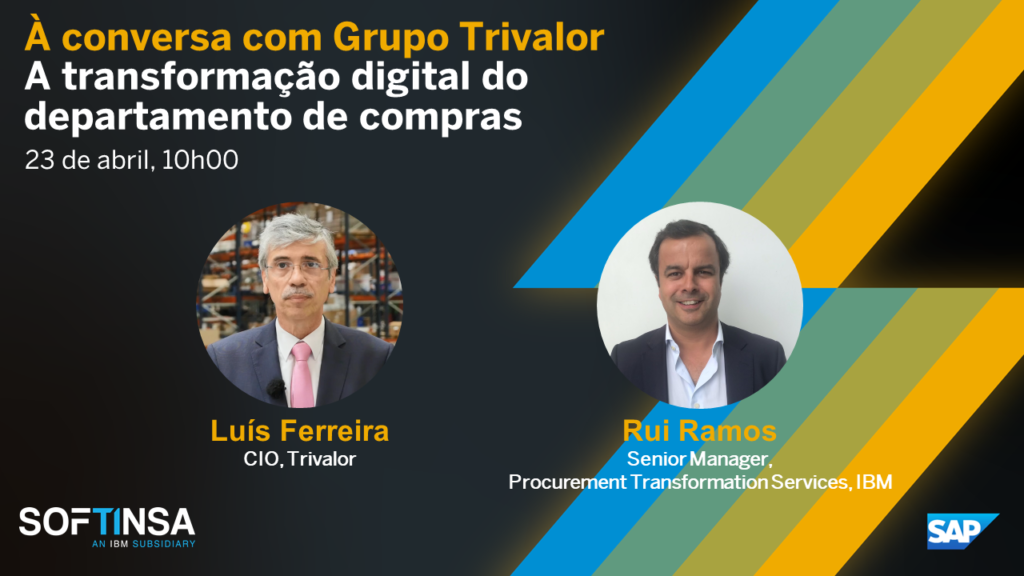 "By moving to SAP Ariba solutions for indirect spending, we can focus on the work that matters most to our organization and costumers. We have greater transparency and broader supplier opportunities, as well as the integration we need to innovate in the future."

Luís Ferreira, CIO of Trivalor Group
The Trivalor Group, founded more than 50 years ago with fully Portuguese capital, has a total of 26.000 employees spread over 15 companies operating in 4 business areas.
Join us on April 23, at 10:00 am, and watch the testimony of Luís Ferreira, CIO of the Trivalor Group, who will tell us about how SAP Ariba solution was the basis for the strategy transformation and digitization of the entire purchasing area.
This virtual event is free and will last for 10 minutes.