Softinsa offers free IT academies to more than 200 trainees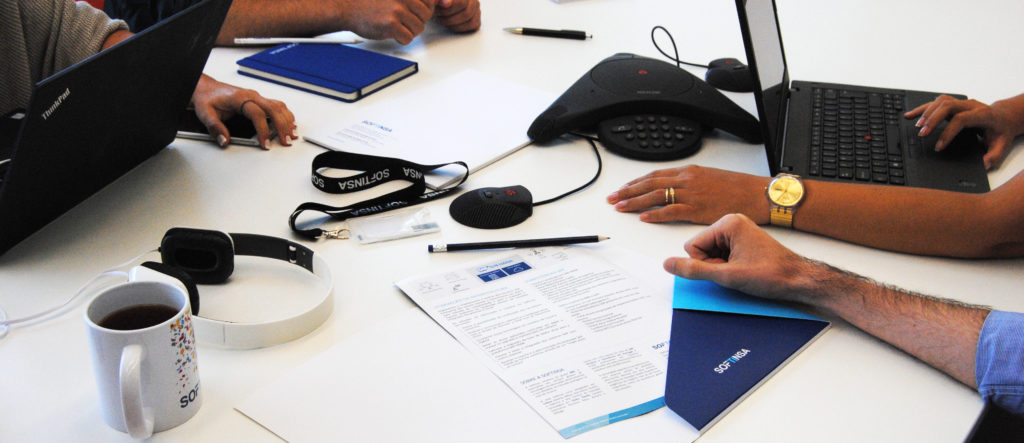 June 6, 2022 – Softinsa has just launched another edition of "Softinsa Academies", a free training program that allows young people to learn and put into practice innovative technologies, tools and methodologies that are currently in great demand in the job market.
The next academy, to start in July, will be dedicated to the Cloud area and in a remote regime. This will already be the seventh academy that Softinsa promotes in 2022, and the forecast is to bring together more than 200 trainees in this program throughout the year.
Since the program's launch, academies have already been held in areas such as SAP FI (Financial Accounting), CO (Controlling), and ABAP (Advanced Business Application Programming), as well as Oracle ODI, PowerBI, Outsytems, COBOL and .NET, in which around 90% of the participants were selected for the next stage of hiring.
At the end of these training courses, lasting approximately six weeks, the selected talents begin a professional challenge at Softinsa, and may join our teams of professionals in Lisbon, Tomar, Viseu, Fundão, Portalegre and, very soon, the future Specialized Center, whose opening is being projected as early as 2022.
Raquel Jerónimo, Softinsa's Head of People & Organization, considers that the Softinsa Academy program has been instrumental in identifying future talents and supporting the company's growth strategy. The responsible says that "the high percentage of success that our trainees have been demonstrating in the academies is in itself a successful bet and our perspective will be to continue to launch new editions and to contemplate more and more areas and technologies. We are committed to providing new employees with a solid foundation of technical knowledge and soft skills in order to facilitate their integration into project teams and accelerate their own professional development."
At the moment, the Cloud Academy still has vacancies available for candidates with an academic background in Engineering or with a Technical-professional course in the areas of Informatics and who wish to bet on a future career in Cloud Computing.